About Us
Galva Steel was established in 2018 with the most updated technologies for the Galvanization process. Galva Steel is a leading service provider in the field of Galvanization and its main target is to consolidate and develop most parties in the Industrial sector to build a Regional Industrial Multi-Category Manufacturing & Service Group.
Market Share?
Galva Steel is a company that constitutes a major market share from the Galvanization processes and technologies in Qatar and the region. Being a cardinal contributor and factor to the celebrated projects and achievements -locally or regionally- has made Galva Steel dedicate more resources and plans to serve its clients with the best standards and delivery times.
COMPANY STRENGTH?
Galva Steel's main strength is its unprecedented knowledge and breakthrough technology that take the galvanization process and its relevant services to a whole new level. Connected, supplied and supported with rich and diversified portfolio is another key factor of Galva's strength.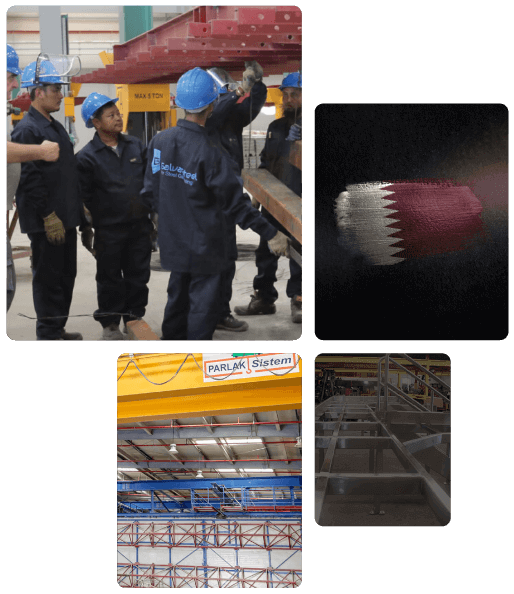 Why Galva?
Galva Steel is a company aiming to become an international player in the steel and materials industry which is why we are offering comprehensive services and projects; ranging from planning to managing and developing.
Galva has earned the trust of every client it served in the various sectors and paths of industries in order to reach such esteemed position in the field. Proudly, we are working hardly to deserve your support and trust by dedicating our efforts, time and resources in order to stay on top of the competition and services.
Company Awards?
We present you company awards